Top Three Questions That Will Help You Identify The Right Compostable Packaging Solution For You:
What products are you packing?
A variety of compostable bags offer different moisture and oxygen barriers and properties. QQ Studio ® Ecomade™ Compostable packaging is designed for non-food products, food products. Especially for dry, moist, liquid, powder, and freezer safe.
What type of packaging do you need?
Do you require a zipper closure, a vacuum seal option or perhaps a stand-up pouch? All these formats are available as compostable and can be heat sealed and printed using compostable inks.
What are the required quantities?
How many bags do you need? If you want to go with lower quantities of standard-sized within 2 colors print, then you can join in our Kick Start 100% Compostable Packaging Switch. If you want to go with higher quantities of custom-made packaging please email sales@qqstudio.sg.
QQ Studio® Ecomade™ Compostable Products
QQ Studio ® Ecomade™ Compostable bags and pouches uses a three-layer laminated blend of plant-based material and responsibly sourced paper with 100% fully compostable zipper that are environmentally friendly during its entire lifecycle.
The compostable packaging acts like organic waste and needs only heat, humidity, and oxygen to breaks down in 180 days and return to nature.
QQ Studio ® Ecomade™ Biodegradable Products
What are the advantages of biodegradable bags?
Plant-based Material
QQ Studio ® Ecomade™ Biodegradable material is made from PLA bioplastic which is plant-based,and break down naturally.
Reduction In Carbon Emissions
The manufacturing process requires far less energy ,produces fewer carbon emissions.
Waste Reduction
There is a large reduction in the volume of waste being created which means less waste ending up in landfill. 
Brand Friendly
Biodegradable bags is the positive effect it can have for your brand.
Join QQ Studio Bio-degradable Custom Made
Save time ,energy and resource on your brand and business.
Bio-degradable Singlet Bag
It's perfect for choosing loose fruit and vegetables in store and reducing plastic packaging.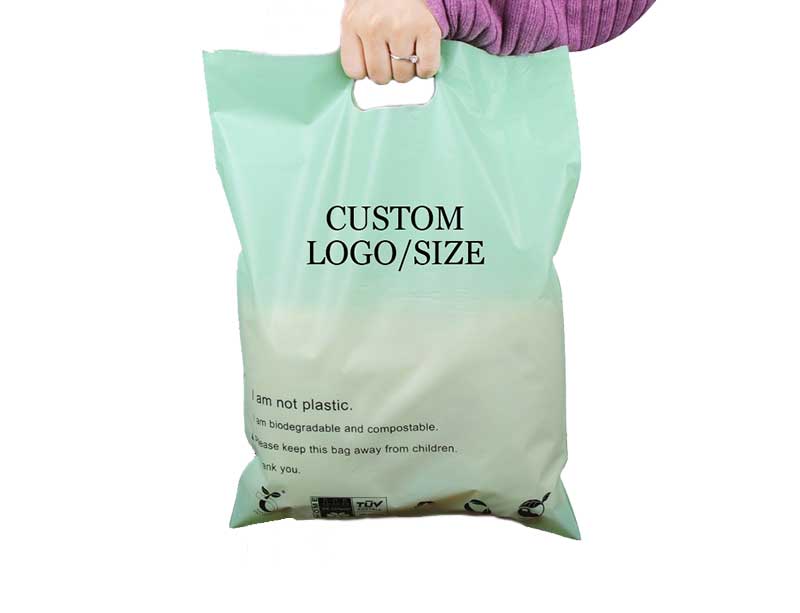 Bio-degradable Shopping Bag
Easy to carry tear resistant plastic bags with handles that won't stretch or tear once the bag is filled.